Welcome! 

Say good-bye to the clock-watching of daily life. You no longer need to worry about your busy schedule. Here at Corte Largo, time is endless as you feel the weight of the world lifted from your shoulders. Enjoy your time not thinking about or doing anything. And then, in the blink of an eye, it feels as if time has stopped. That's the magic of Corte Largo. Turning a short vacation into a long, relaxing stay in the true meaning of "resort." Overlooking the Izu Highlands with a view of the distant sea, Corte Largo was designed by a Spanish architect to ref act a classical Spanish style with white walls and orange roofs. the interior is f lled with a fragrant sunshine that gently calms and relaxes visitors spirits. There are only six guest rooms, each with interiors designed in the style of an international resort such as "Santa Fe" "Bali" and "Mediterranean" by sing appropriate materials, colors, furniture, fubric, and other objects to give you the feel of being overseas. The sunny interior further invites you to throw away your daily life.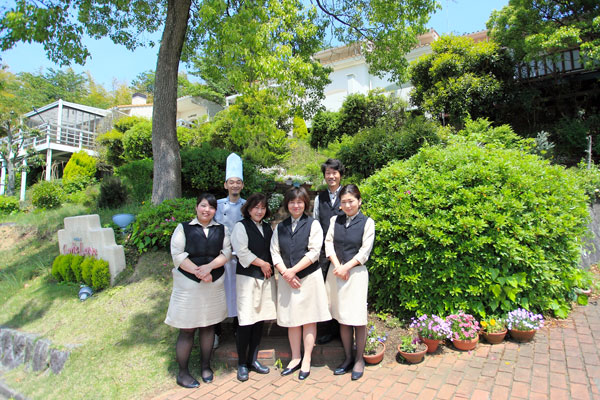 Staff 
When the customers spend their wonderful time.it makes us smile automatically. with your pleasure, is my pleasure.
How happy it is!
We stand in each customer's situation, we would like to treat you thoughtful and warm hearted.
---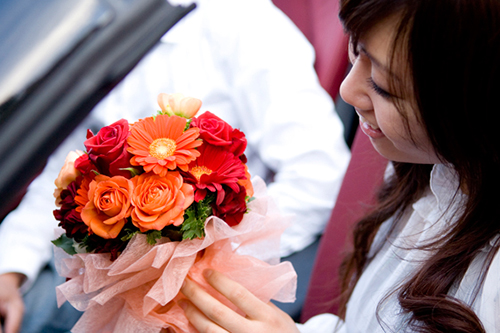 Bouquet
We offer a beautiful bouquet by professional flower coordinator.
※ Depending on the type of flower, it may not be available. Please note.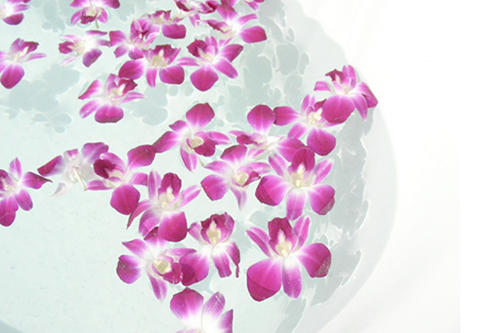 Bath flower
For the flower bath, it offers Orchidaceae "Denfare".
In gorgeous flower bath, please spend the elegant time.
※ There is a case where it can not be used by the convenience of the stock. Please be careful.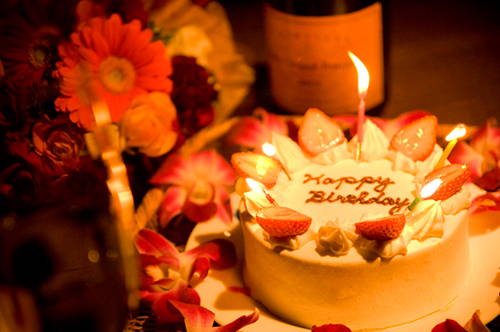 Cake
It offers a delicious cake.
Cut cake, (Hall) strawberry short, chocolate cake (Hall), you can choose.
Messages, candles, song of the birthday also can be ordered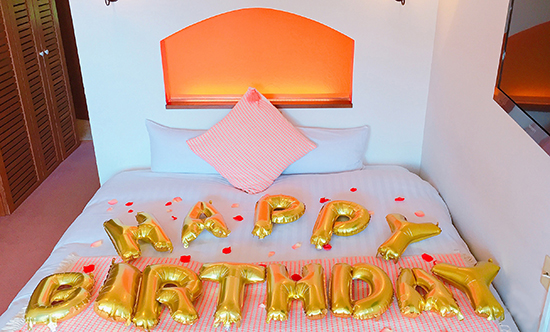 Balloons
The anniversary day will be made even more memorable by the surprise of finding a decoration of balloons and flower petals on the bed. Guests are bound to be deeply moved the moment they set foot in the room.
※ Please make your reservation no later than one week before your intended stay.
---
Facilities
■Guest room
6 Guest Rooms
There are 4 suites and 2 double, all with outdoor hot spring.
■Room Facilities
-Guest Room Services
All rooms / bath / Toilet with washing function · Humidified air cleaner (with plasma cluster function) · Terrace · TV · CD / DVD · TEL · Wi-Fi · Air conditioner ·  Refrigerator · Electromagnetic kettle · Hair dryer · Original Room wear · body soap · shampoo · conditioner · bath towel · face towel · toothbrush set · razor · hairbrush
Bath robe (suite room only)
natural hot spring it enjoys with cortelargo in all the rooms.
"Aromatherapy Associates" which is said to be the highest-ranking brand representing the UK as a bath amenity. Raw materials are only plant fragrance plants that do not use chemical herbicides or agricultural chemicals at all, are grown in collaboration with growers in selected areas, and valuable Eschengal Oil obtained by thoroughly distilling or compressing Each blend expert is carefully blended and made one by one. It is produced based on these manufacturing methods and concepts and is adopted at selected luxury hotels and spas all over the world. With the ultimate relaxation effect brought about by aroma, we will provide you with a time when you are an important guest.
■Facilities
  ■Enclosed Reserved Parking: 9 spaces.台
  ■Natural Hot Spring (heated, circulating filtration system, available 24 hours a day)
  ■Snooker Bar
■Surrounding facilities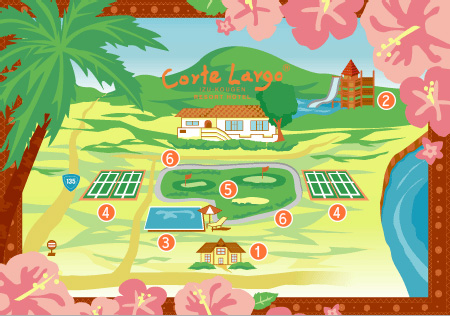 ①Administration Center
②Izu Granpal Amusement Park( 10 minutes on foot)
③25m Pool (open during summer season)*
④Tennis courts:4*
⑤Golf Course*
⑥Roller blade Course*
Public Use (entrance fee required)
■Futoto Coast( 10 minutes by car)
■ Akasawa Coast( 15 minutes by car)
■ Ito Orange Beach( 25 minutes by car)