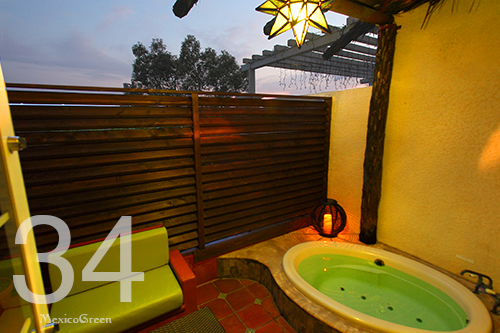 The milky green of the Mexican avocado is the inspiration for this twin room. An adobe brick wall with integrated, comfortable, terracotta-lined sofas surrounds the terrace. A Jacuzzi-type outdoor hot spring is also located on the terrace.
Guest Room
| | |
| --- | --- |
| Room type : | Twin |
| Room : | 24.30㎡ / Terrace 8.28㎡ |
| Capacity : | Two adults |
| Bed : | w130cm × h195cm Two Semi Doubles |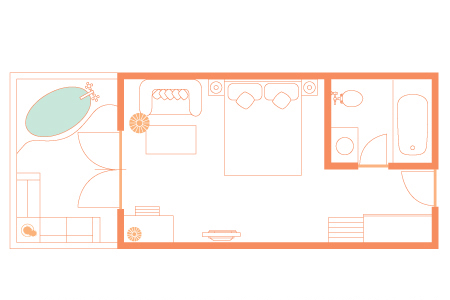 Natural Outdoor Hot Springs
Toilet(with mineral water washlet)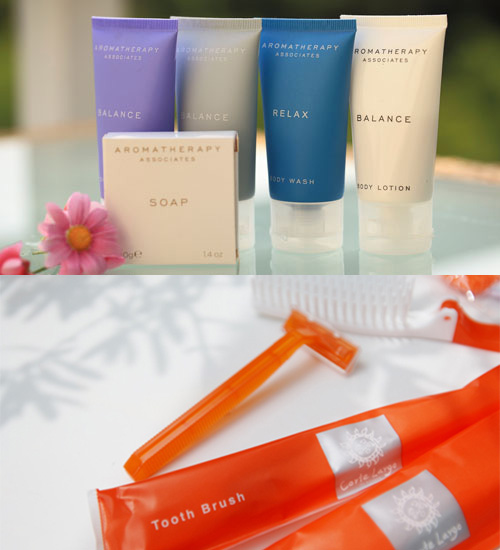 Amenities
All rooms / bath / WC (with hot water wash) · Terrace · TV · CD / DVD · TEL · Wireless LAN · Air conditioner · Refrigerator · Electromagnetic kettle · Hair dryer · Original Room wear · body soap · shampoo · conditioner · bath towel · face towel · toothbrush set · razor · hairbrush
natural hot spring it enjoys with cortelargo in all the rooms.
"Aromatherapy Associates" which is said to be the highest-ranking brand representing the UK as a bath amenity. Raw materials are only plant fragrance plants that do not use chemical herbicides or agricultural chemicals at all, are grown in collaboration with growers in selected areas, and valuable Eschengal Oil obtained by thoroughly distilling or compressing Each blend expert is carefully blended and made one by one. It is produced based on these manufacturing methods and concepts and is adopted at selected luxury hotels and spas all over the world. With the ultimate relaxation effect brought about by aroma, we will provide you with a time when you are an important guest.